Dotmoovs - Project Review
Move-to-earn applications have circulated within the Web3 ecosystem since the early 2020s. These apps utilize blockchain technology and offer a user-friendly approach to attract users while rewarding them with monetary incentives and fostering healthier habits.
Studies have indicated the effectiveness of financial incentives for physical activity, especially considering that only 23% of Americans currently meet recommended physical activity levels. Move-to-earn apps hold the potential to inspire inactive individuals to adopt healthier lifestyles. They achieve this by incorporating blockchain technology, AI integration, and various gamification techniques, facilitating the seamless onboarding of users into the Web3 space while promoting well-being.
One company actively contributing to this movement is Dotmoovs, a move-to-earn app aiming to deliver the ultimate digital sports experience by combining blockchain technology and AI. This month's review will delve into various aspects of Dotmoovs, including the founding team, the $MOOV tokenomics, the app's gameplay, and recent partnerships.
 
Dotmoovs - Gameplay, App, and Personalization
Image source: Dotmoovs

Dotmoovs is a blockchain-powered application designed for peer-to-peer physical activity competitions. The app efficiently scores in-app sports challenges using AI algorithms, providing a user-friendly experience. Users can download the app for free and participate in various smartphone challenges.
The app offers three sports categories: Freestyle Football, Dance, and Fitness (coming soon). These games feature two modes: practice mode for skill improvement without competition and competitive mode for facing off against friends or athletes.
Notably, there's no initial financial commitment to join Dotmoovs; only competitive players need to purchase or rent NFT Sports Equipment from the marketplace.
Dotmoovs distinguishes itself through its ability to assess player performance and offer personalized feedback using technologies like motion detection, LIDAR sensors, and AI-on-edge processing. This personalized approach caters to users' individual body types, conditions, and performance levels, potentially generating valuable health and movement data for Dotmoovs and other health-related apps.
Game Economy, NFT Collections, and Tokenomics of $MOOV

 
Players in Dotmoovs can choose between practice and competitive modes.
Competitive play in Dotmoovs requires NFT Sports Equipment, which mimics real sports gear and depletes as challenges get tougher. This gear holds in-game value, offering better prizes and $MOOV rewards.
Competing athletes earn XMOOVs points, used to purchase in-game NFTs. You can play for free or pay a small fee for competitive mode, receiving some free XMOOVs when you join.
Dotmoovs also has a gear rental system, allowing users to lend their equipment. Renters can use others' gear by covering challenge costs, thanks to Dotmoovs' built-in marketplace, making competitive play more accessible and fair for all parties involved.
Tokenomics - $MOOV 
Dotmoovs native token, $MOOV, is available on 14 exchanges, including Uniswap, Pancakeswap, and Huobi. They have also closed partnerships with leading crypto projects and blockchains, such as Polkastarter, where the team successfully conducted its Initial DEX Offering (IDO).  
The token fuels the ecosystem and game economy, with its main utility ranging from: 
Buy NFT gear

Restore NFT gear

Upgrade NFT gear

Gain access to physical goods & enter digital sports events

Enter Dotmoovs community events and prize pools
Image source: Dotmoovs
Founding Team, Fundraising, and Partnerships
Founded in 2021 by Francisco Varela, Pedro Rente Lourenço, and Salomé Azevedo, Dotmoovs is a Web3 app born from their shared passion for sports and entrepreneurship. Operating from Lisbon, Portugal, the team has expanded to over 20 members with diverse expertise.
In May 2021, Dotmoovs secured around $1 million from private investors. Despite offering only two sports modes, the app has drawn over 82,000 users from 190+ countries. Dotmoovs plans to introduce a "Fitness" mode to boost user numbers further in October 2023.
Image source: Dotmoovs
Partnerships and Ambassadors  
Over the years, the team has secured exciting partnerships and collaborations with famous names. For example, Christiano Ronaldo's mom recently became an app ambassador and participated in football juggling competitions.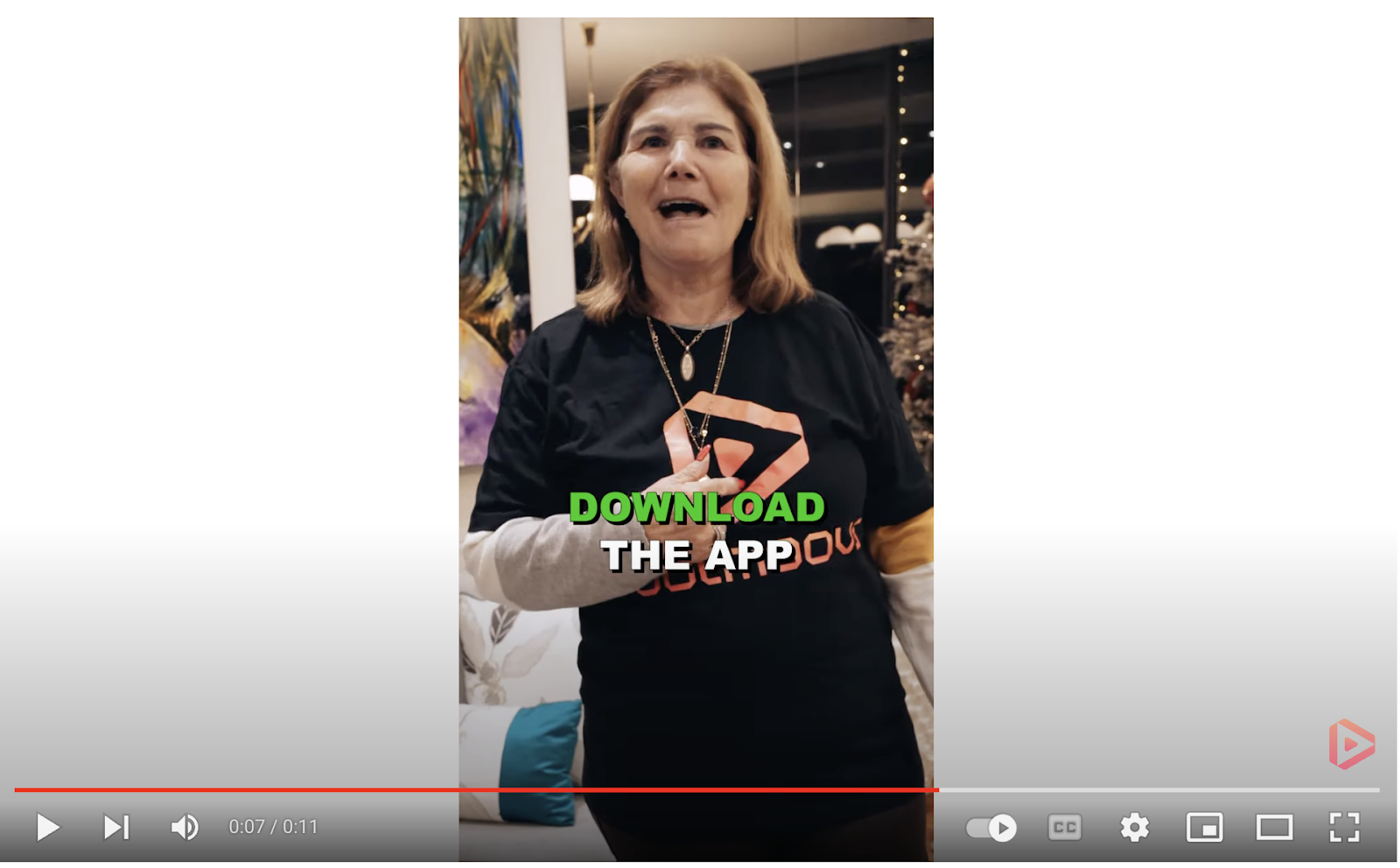 Video Source: YouTube Dotmoovs
Alongside partnerships, Dotmoovs also encourages artists who want to display their NFTs in the Dotmoovs ecosystem to apply and potentially get the opportunity to join the community. 
Final Remarks:
Dotmoovs emerges as a promising participant within the move-to-earn and Web3 landscape, an arena characterized by innovation and challenges. Its multifaceted approach to incentivizing physical activity and fostering user engagement distinguishes it as noteworthy in the constantly evolving blockchain and cryptocurrency ecosystem. One of the project's key strengths lies in its strategic alignment with the growing trend of Web3 applications that aim to harness the power of blockchain technology and make it accessible and appealing to a broader audience. Dotmoov's user-friendly interface and clear incentives have the potential to resonate with individuals who may not have prior experience with the intricacies of the blockchain world, effectively bridging the gap between the traditional and the decentralized.